Media coverage of Dr Shahram Kashani

National Eye Health Week 2023
Sussex Premier Health
18 – 24 September 2023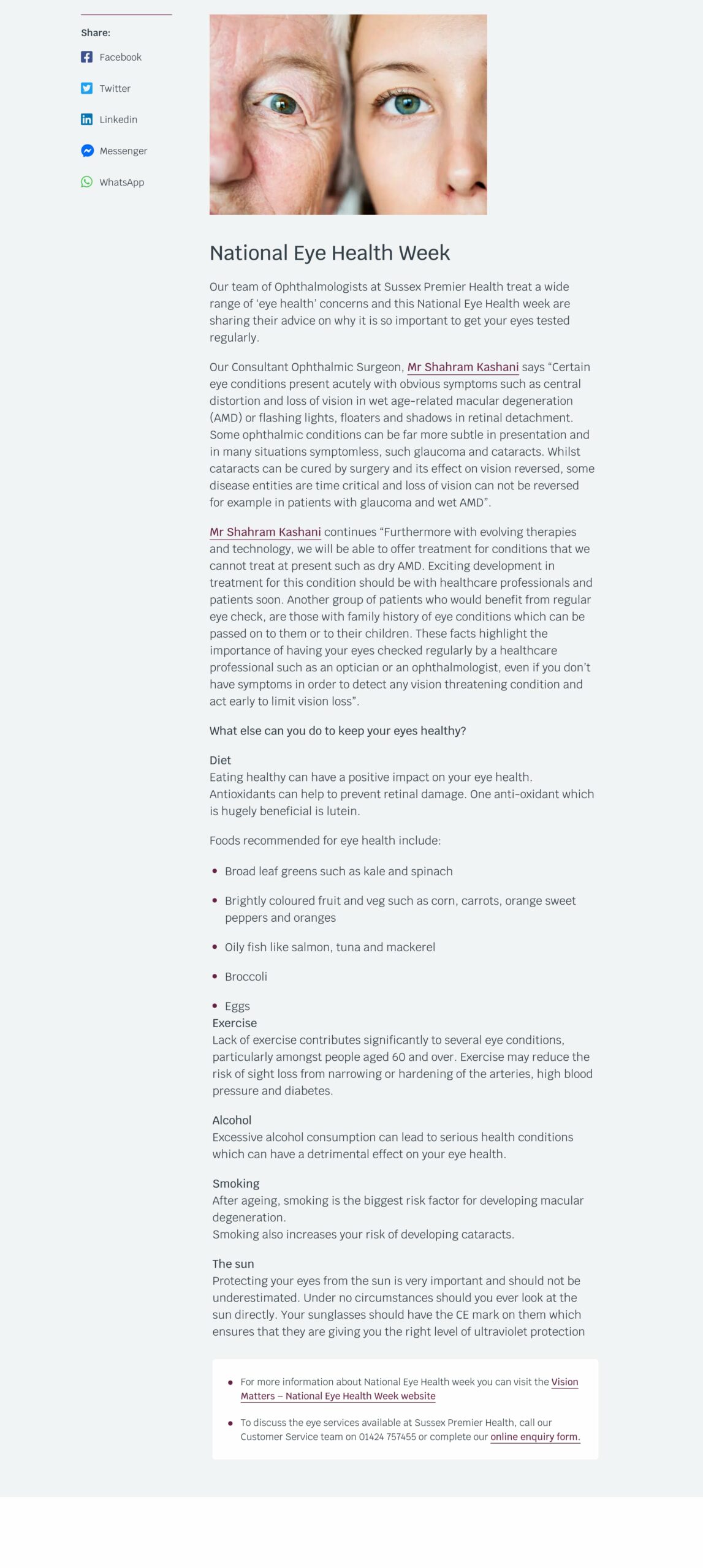 Eastbourne man climbs Mount Kilimanjaro to raise money for charity that saved his daughter's life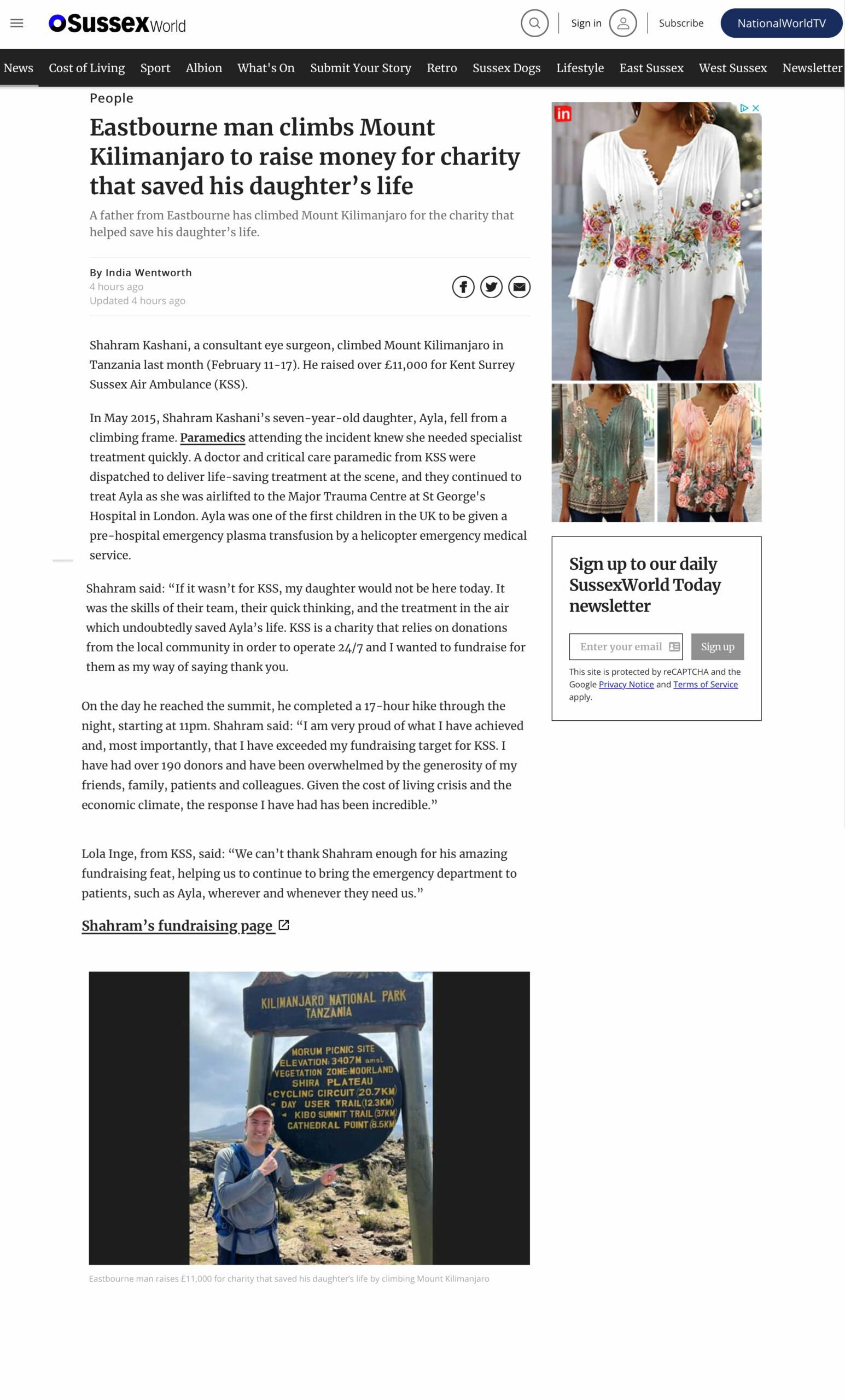 Read full article at Sussex World on Line.
Donate via Just Giving page.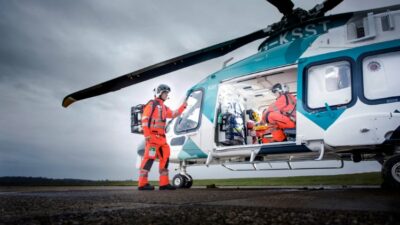 Sussex Premier Health: September 2022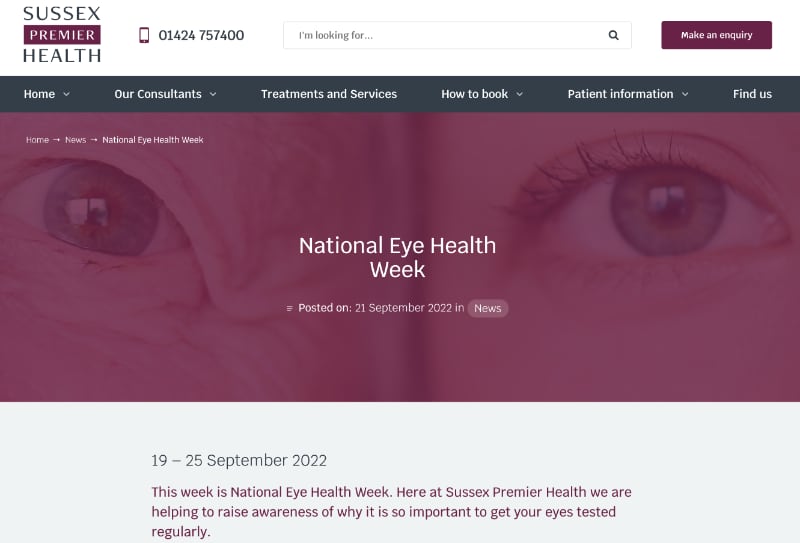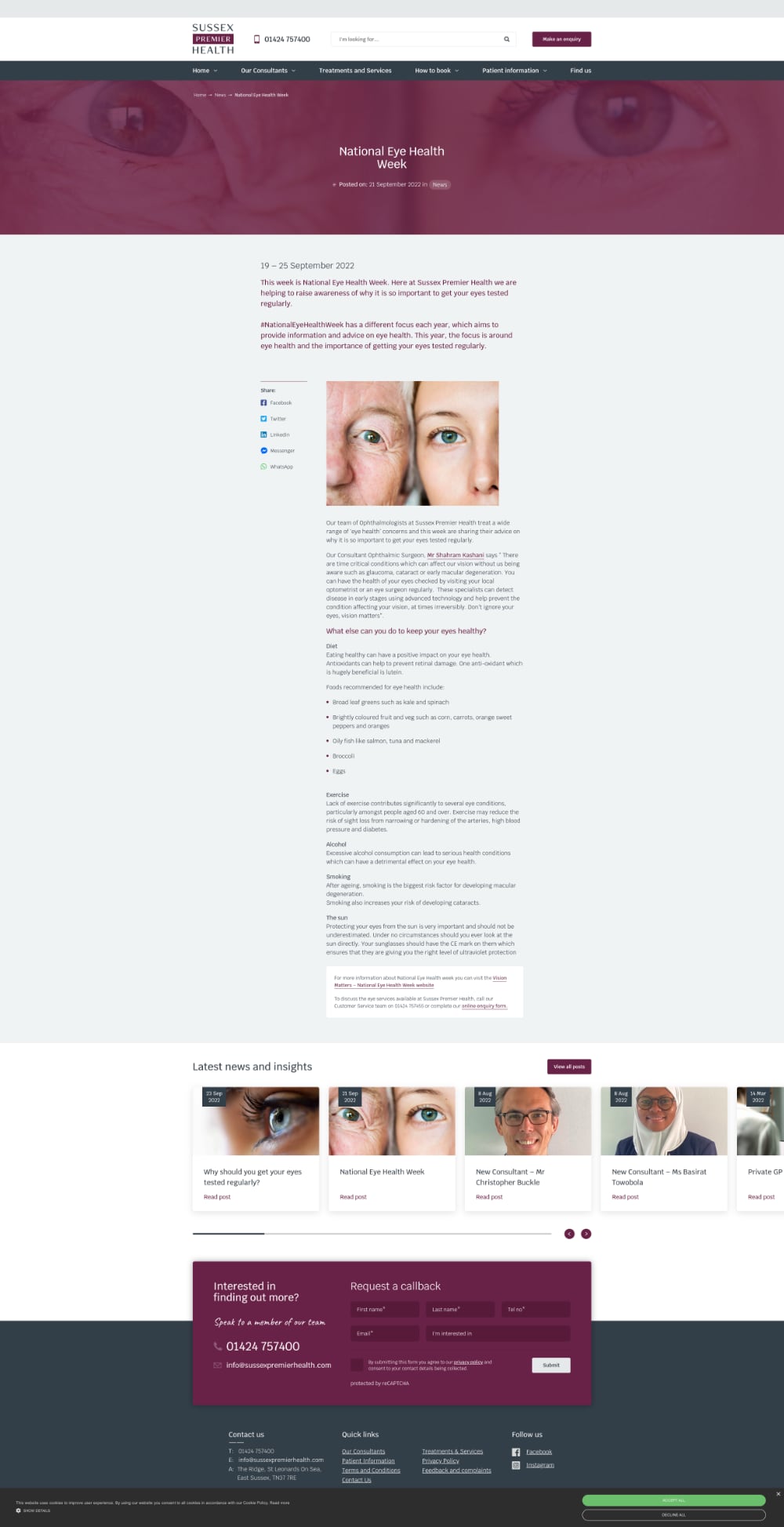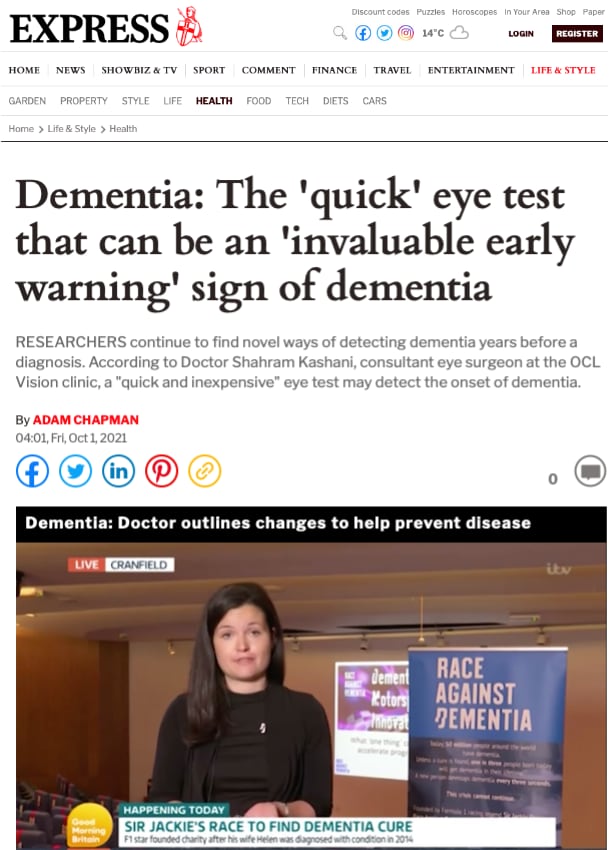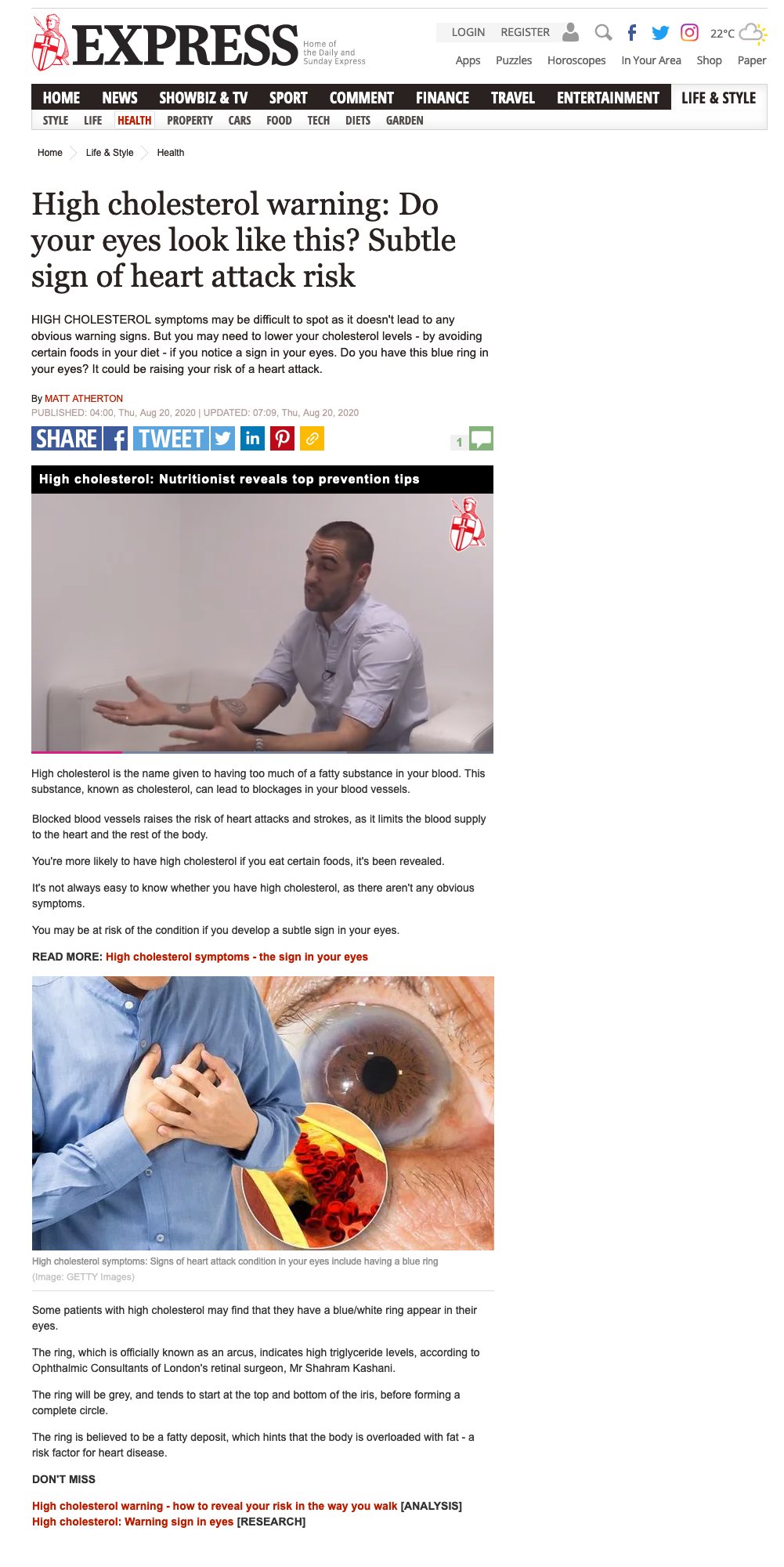 Eastbourne Herald: June 2020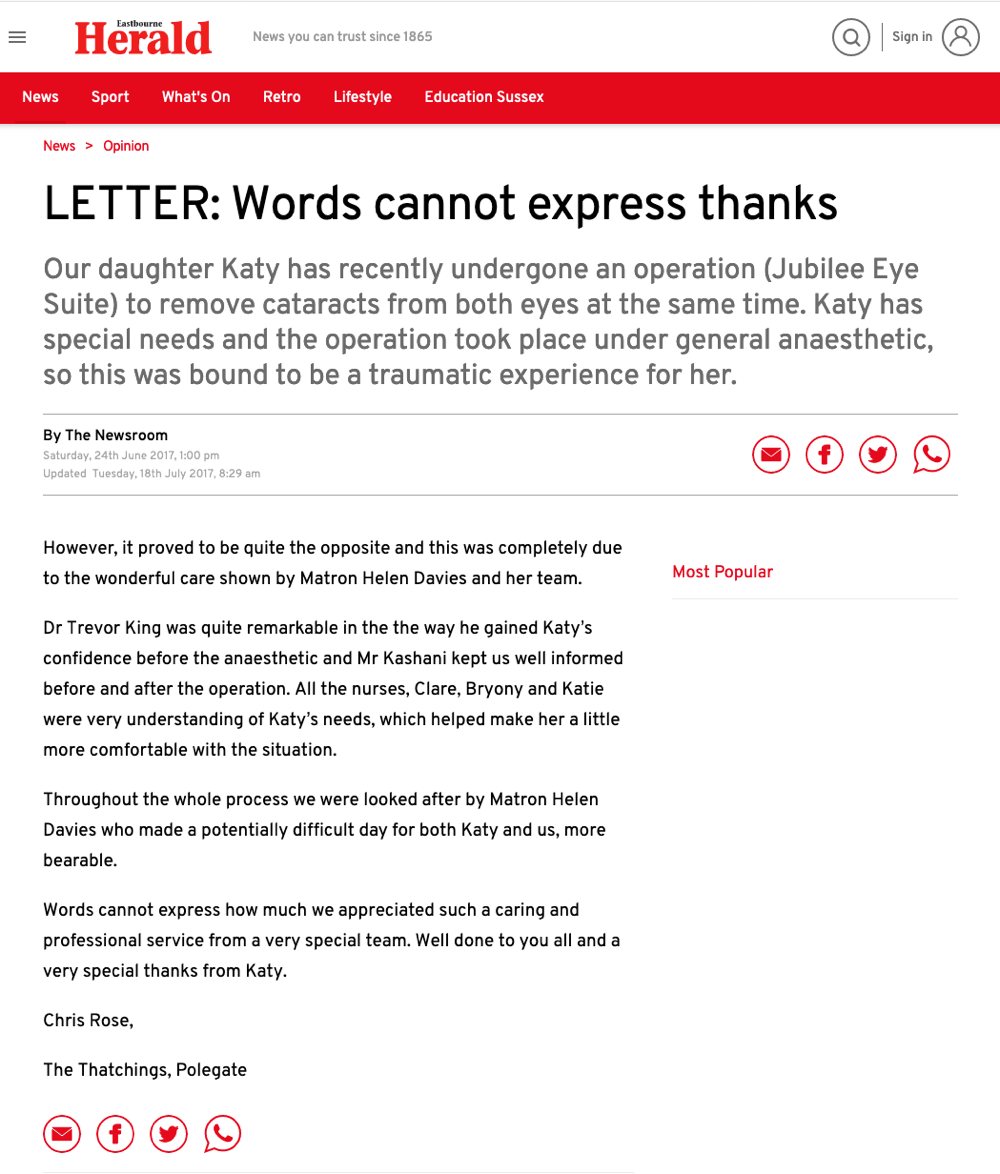 Stargardt's Macular Dystrophy explained
Libby Clegg has a degenerative genetic condition that affects her eyes. The exact name of the disease is known as Stargardt's Macular Dystrophy which is a rare disorder that wastes away the central area of the retina. This means that Libby is slowly becoming blind and relies heavily on her guide dog. Never one to let her disorder stop her, Libby has been impressing judges and fans with her graceful moves on the ice. Retinal specialist at Ophthalmic consultants of London, Shah Kashani spoke exclusively to Express.co.uk to discuss Libby's condition.