Charity work by Shahram Kashani
Cataract Surgery in Cucuta city, Columbia: September 2023
Mr Kashani was one of the senior surgeons attending the patients of Cucuta city in Columbia.
The group travelled in September 2023 for 10 days with the Guru project foundation. 
He performed cataract surgery as well as eye lid and pterygium surgery to help the patients of Cucuta attending the free service there.
The work was very challenging but extremely rewarding. He hopes to join the Guru project on other missions in the near future.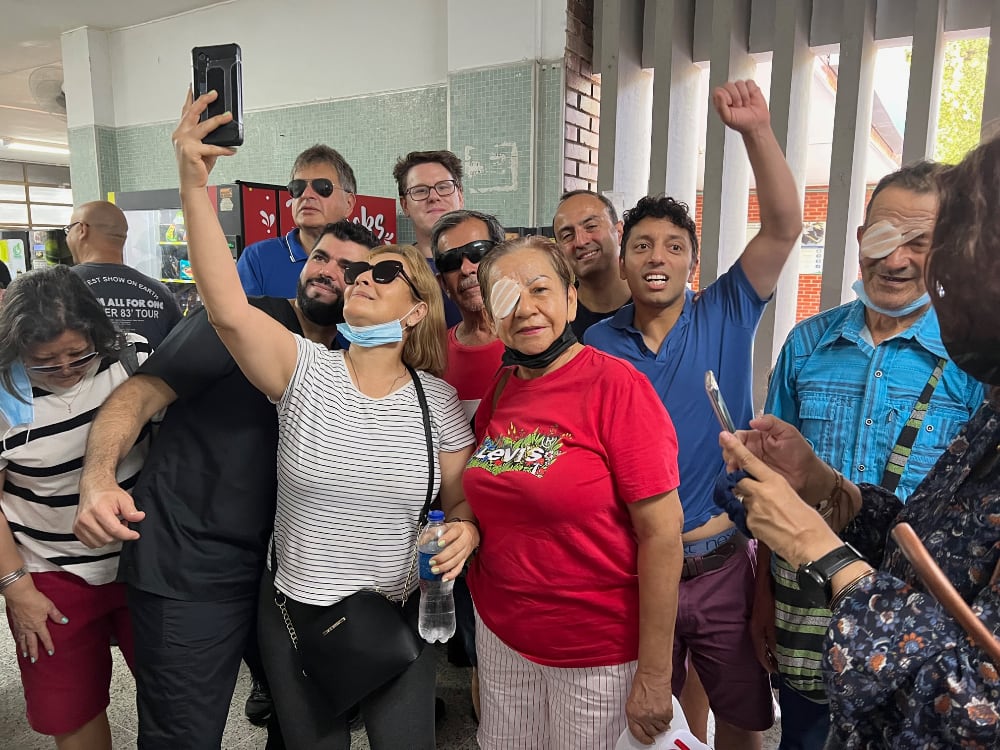 Mount Kilimanjaro climb: Feb 2023
In May 2015, my daughter Ayla, suffered from a ruptured spleen after an accidental fall from a climbing frame. She was 7 years old at that time. 
As a result of her fall, Ayla needed emergency treatment at the scene by Kent Surrey Sussex Air Ambulance service.
Ayla was subsequently airlifted to St George's Hospital trauma centre in London. She was one of the first children in the UK to be given a plasma transfusion on route to the trauma centre. 
I climbed Mount Kilimanjaro, the highest mountain in Africa, in Feb 2023 and managed to raise over £11,500 for KSS air ambulance. I funded the cost of my trip with all donations going directly to KSS air ambulance charity.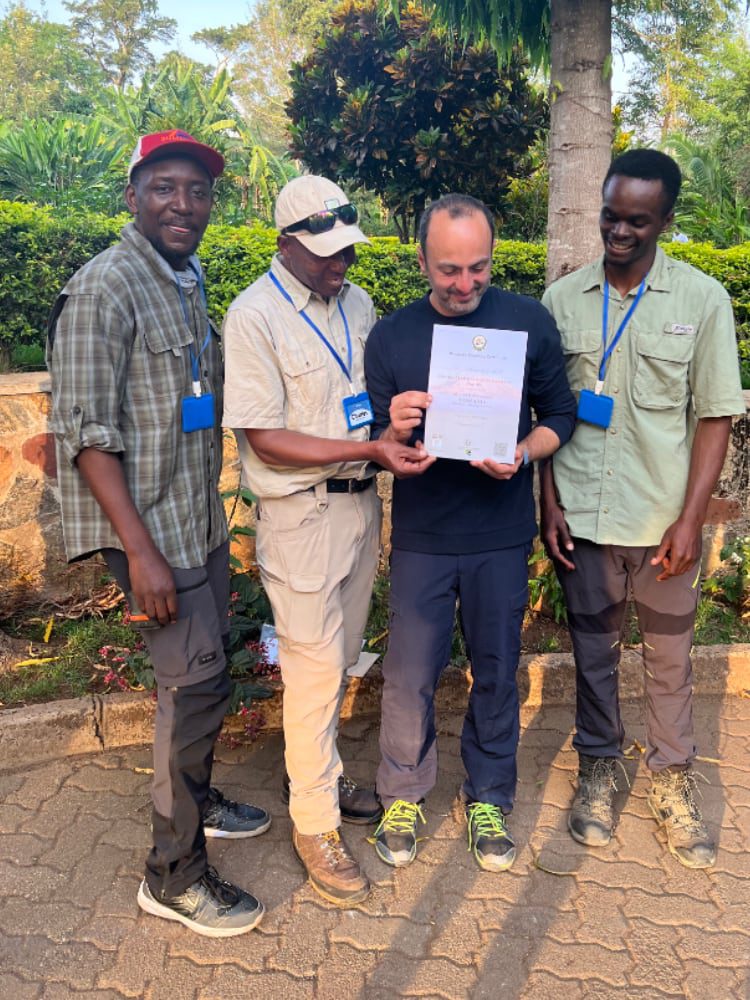 Eastbourne man climbs Mount Kilimanjaro to raise money for charity that saved his daughter's life
Sussex World March 2023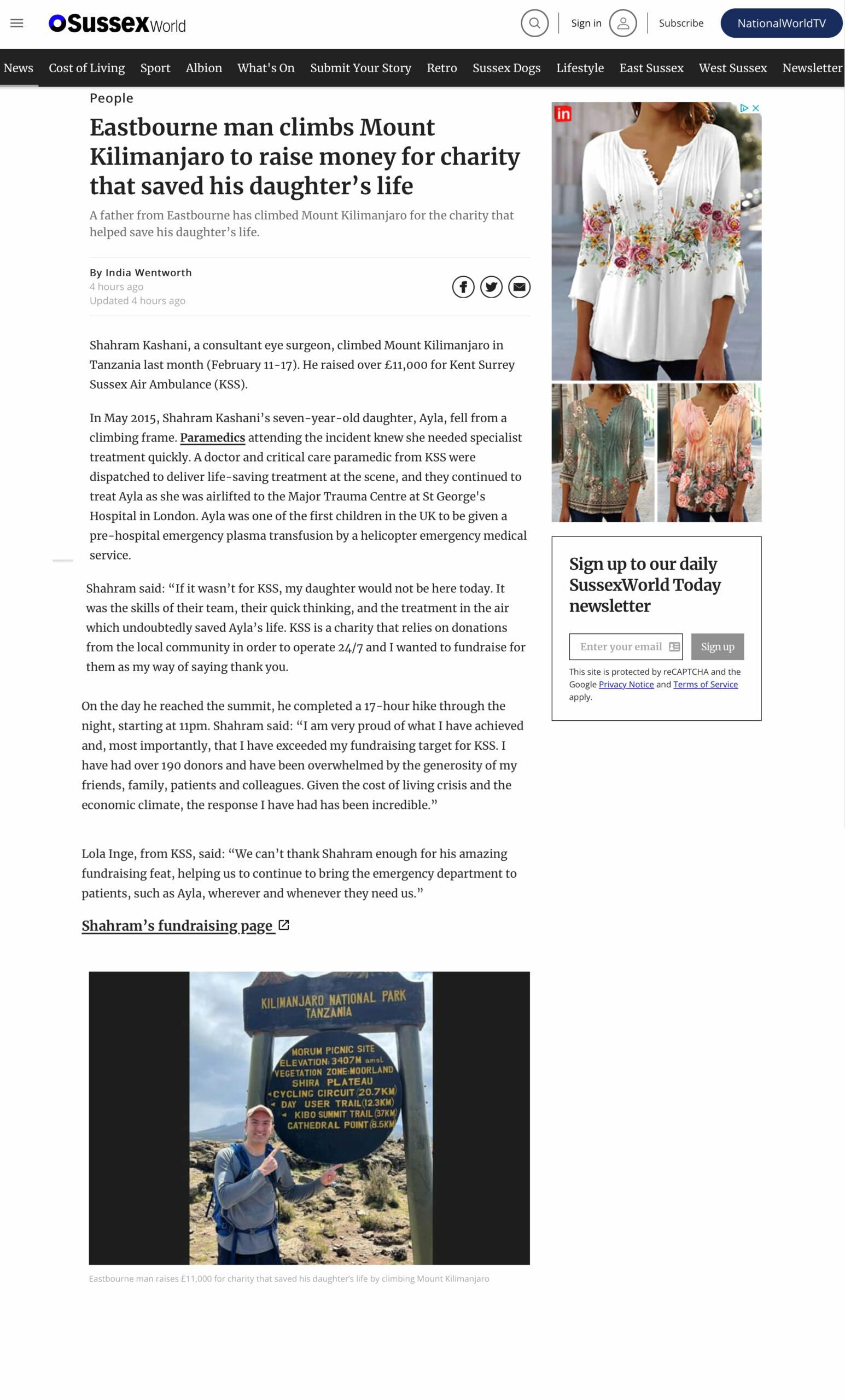 Donate via Just Giving page.